Working towards a greener future is important to us at Liverpool ONE, and we do our best to implement change that will make a positive impact on the environment.
While we're looking into some of our bigger initiatives, like our living green wall and 160,000 honey bees, there are many little things we can all do that will make a a big difference, and make us more sustainable in the process.
Supporting and improving the environment is at the forefront of our agenda and we're constantly researching and encouraging sustainable alternatives within Liverpool ONE and across our retailers, hospitality and leisure venues.
Our brands also have sustainability at the top of their list and they're acting quickly to embrace it. We invite you to discover some of the best examples below.
Extra money off at our coffee shops
Use your own mug or takeaway cup at some of our coffee shops and you'll get either money off or extra loyalty points towards a free coffee.
Get 50p discount at Bean Coffee when you use your own, and their own takeaway cups and lids are 100% compostable too!
At Starbucks, get 25p off your coffee with a reusable cup too. There's loads to choose from! And you can get more stamps at Caffe Nero when you use your own cup, so that's free coffee, quicker.
Beauty does its bit, too
OK so it's a given, we love love love our beauty buys, but did you know that loads of brands also help you recycle that sometimes tricky packaging in their stores?
The Beautycycle scheme at John Lewis & Partners is available to My John Lewis members, and you can get £5 off when you bring 5 or more empty products into store.
When you take your empty bottles back to Kiehl's, you'll get stamps to put towards free products and treats.

And at L'Occitane and Molton Brown, you can get 10% off full-sized products when you bring back your empty beauty or skincare bottles to be recycled.
The impressive refill station at The Body Shop means you can bring back bottles to refill with your favourite iconic Body Shop products. They're aiming to save over 25 tonnes of plastic per year.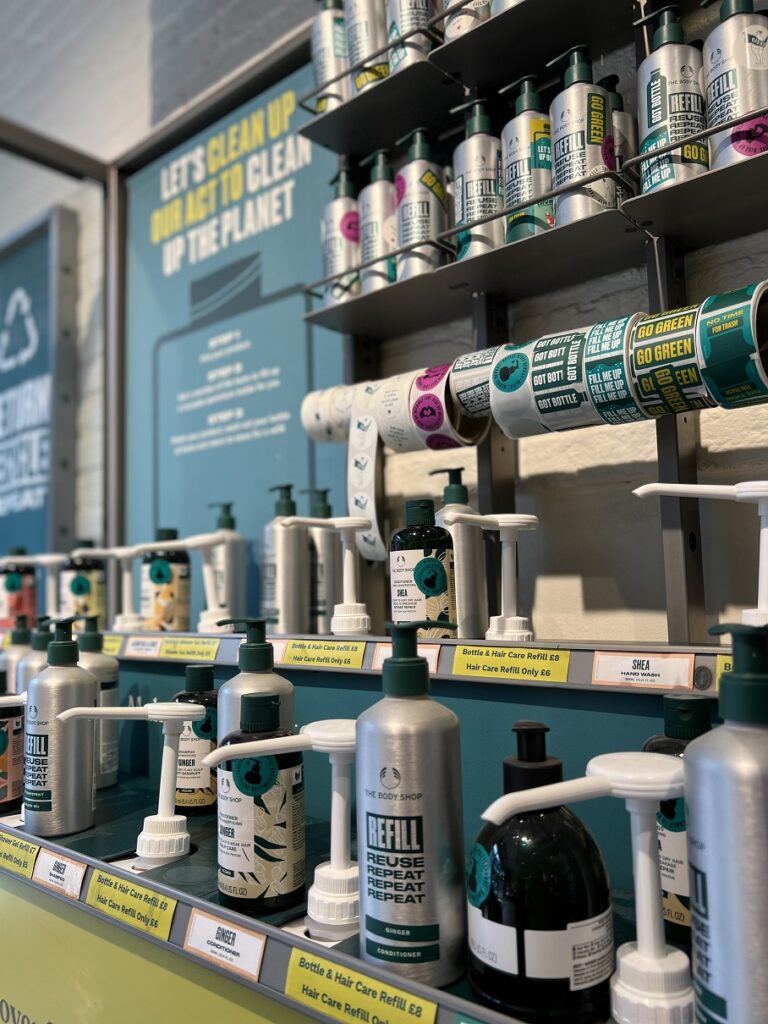 Old socks welcome
Even old socks and tired towels are welcome at & Other Stories.
Bring a bag of textiles to their store, located on Upper South John Street, and they'll give you a 10% off voucher to use for one in-store purchase.
Your old garments can become insulation materials, carpet underlay, car shelves, stuffed toys, and shoe insoles! All brands are welcome, too.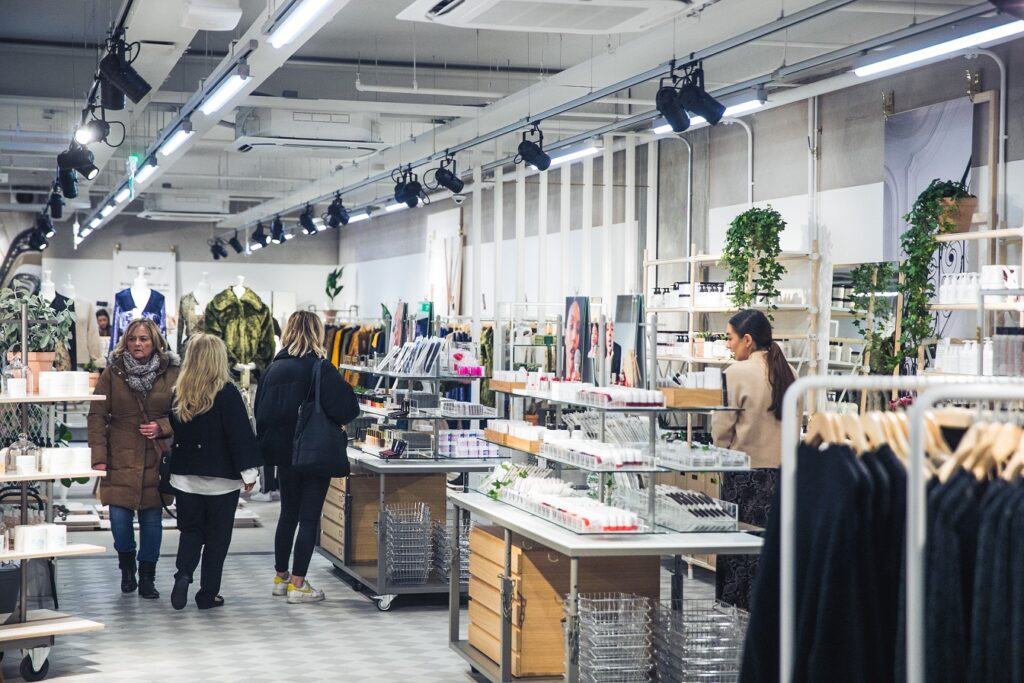 Have you heard of any fantastic initiatives that inspire you? Let us know on our social media channels or by emailing info@liverpool-one.com!