To celebrate World Bee Day we paid a visit to our very own furry colleagues, who live in our beehives located on the rooftops of Liverpool ONE.
Liverpool ONE is home to 160,000 honey bees with two beehives located on the roof of Barclays, overlooking Lord Street. They joined Liverpool ONE in 2019 as an initiative to nurture biodiversity in our local environment and are part of our ongoing commitment to Liverpool ONE becoming greener.
Honey bees play a vital role in our eco-system by pollinating flowering plants, trees and crops. They thrive in urban environments among plants and flowers, in gardens and on roads, and on disused pieces of land.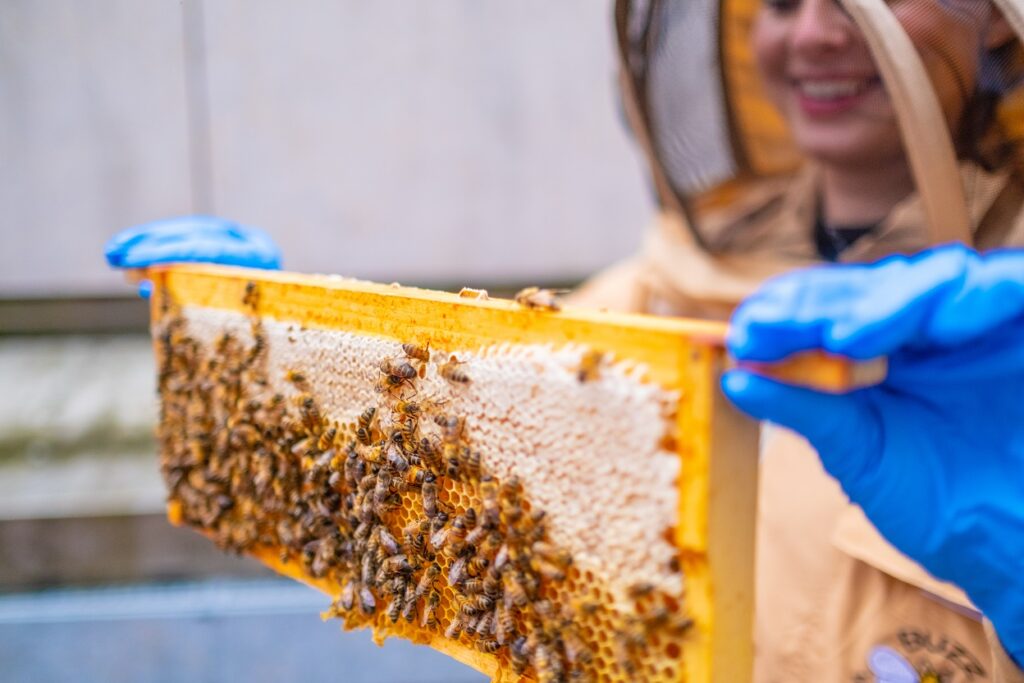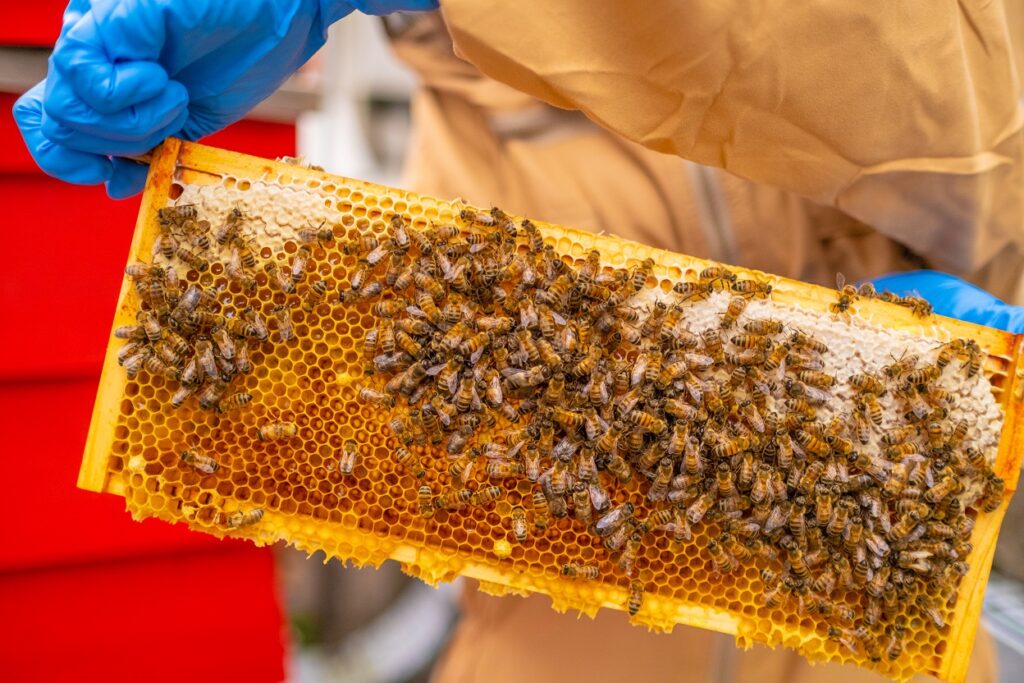 The team enjoyed a 'bee-keeping' session with horticultural experts, Nurture, and master bee-keeper John! Complete with full protective suit, they got up close and personal to see the worker bees in action.
Since 2019, over 80 jars of honey have been harvested and we have worked with schools across the city including St Vincent's School in West Derby, who visited us in 2021 to lean about the beehives and to take home their own jars of delicious honey.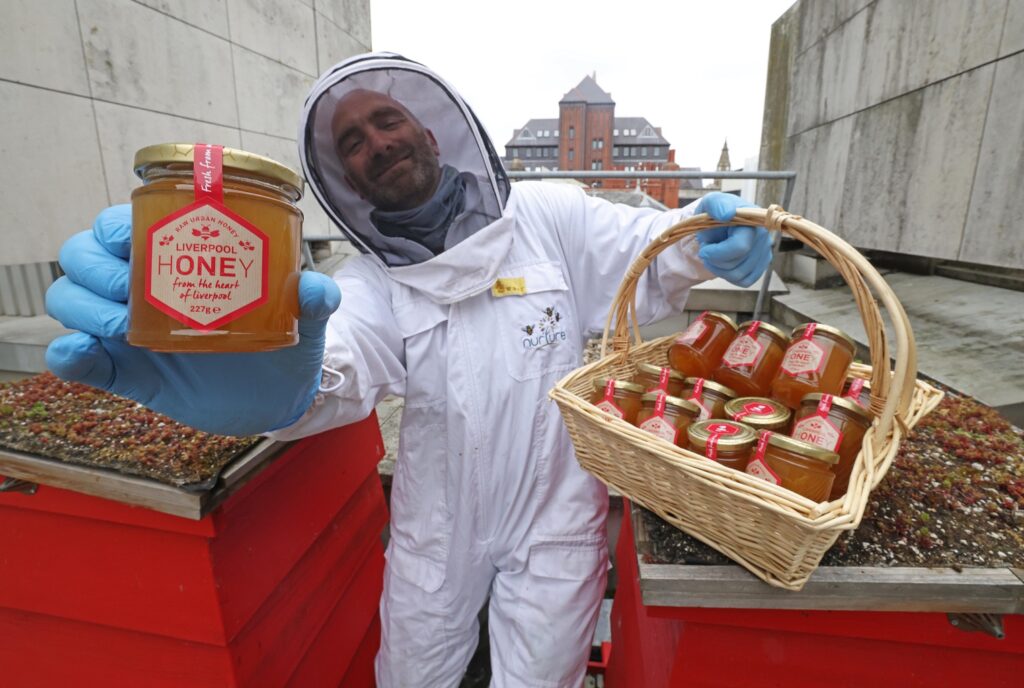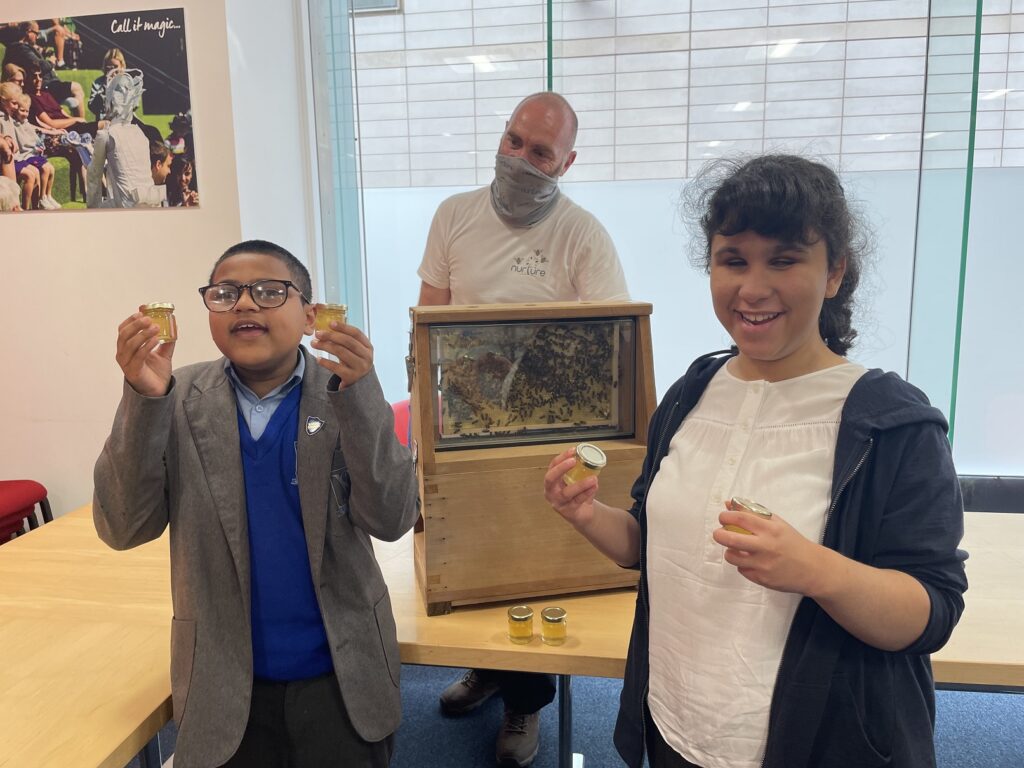 World Bee Day marks the birth of Anton Janša, in 1734. Anton was the pioneer of bee-keeping and the day is intended to acknowledge the role of bees and other pollinators for the ecosystem.
We're extremely proud of our bees, so we'll often be keeping you up to date with how they're doing and how they're helping us to achieve our environmental aims. Follow us on social media for more news.