It's time to dust off bats and balls as PING is back for the summer!
Grab your mates or family and enjoy a FREE game of table tennis while you're shopping! You can find two tables on Paradise place by Utility, while other two are in Chavasse park by
Anyone who wishes to play can collect bats and balls from Utility or The Club House and return them afterwards.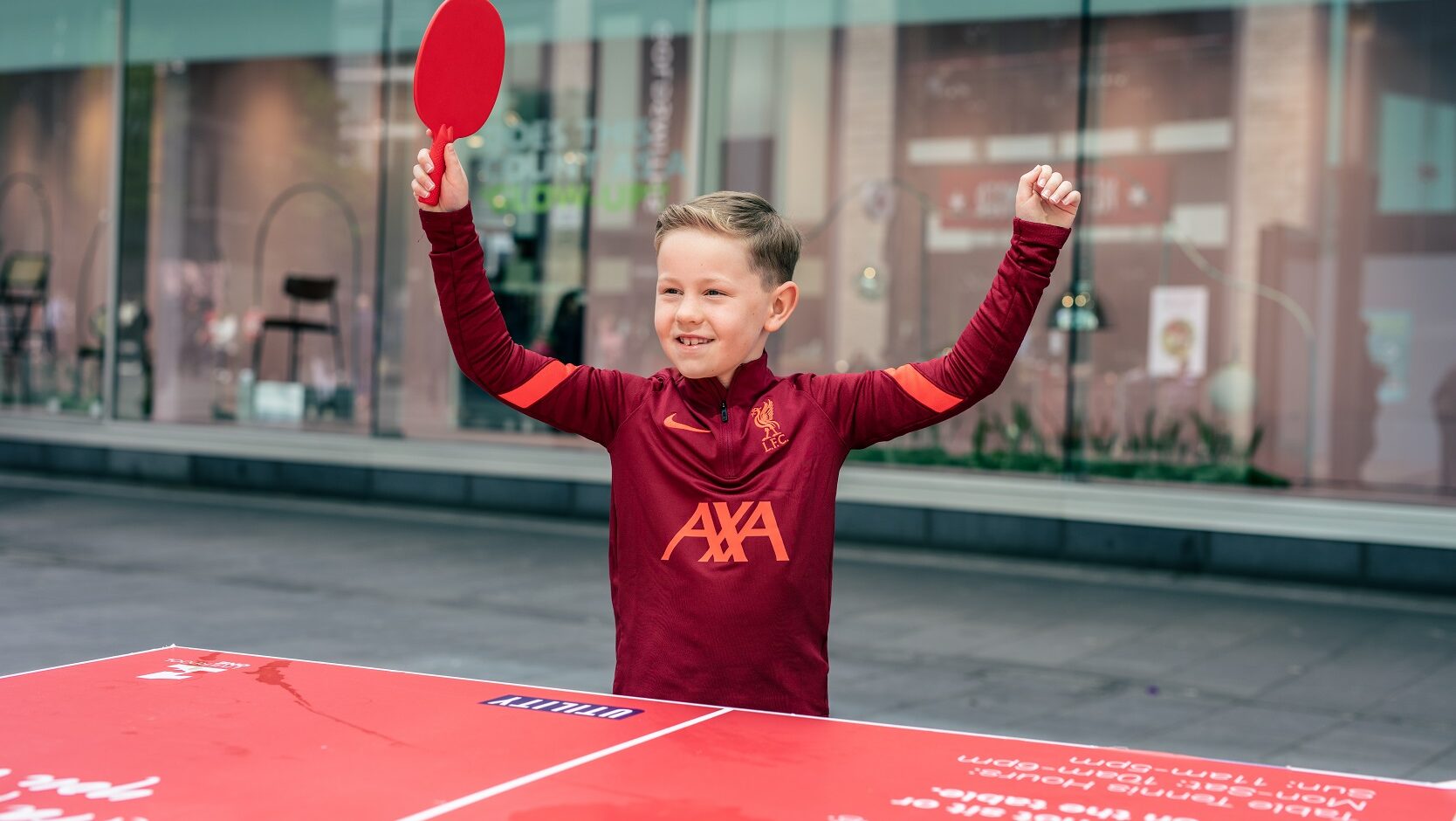 Liverpool ONE's table tennis tables are part of PING! England who are on a mission to bring ping pong to the people! You will find ping pong tables in unexpected places on the streets of towns and cities all over England!
Find more info here and see Table Tennis England's guidance here
Disclaimer
Parents/guardians must accompany and supervise children at all times and ensure they play safely.
All visitors participate in the sports at their own risk and by participating or allowing a child to participate they confirm they or the child is of a suitable fitness level.
Participants should consult their doctor before undertaking any physical exercise.
If you prefer to bring your own equipment, you can buy it at pingengland.co.uk/batsandballs
Participants should wear sun protection, drink water and keep hydrated.
Liverpool ONE is not supervising or adjudicating the sports therefore is not liable for any injury, loss or damage that may occur while participating.
Promotional photography and videography may be captured.