Flowers filled Liverpool ONE this morning to help put a smile on visitors' faces on Blue Monday.
In a bid to inject a spot of cheer this 'Blue Monday', fresh flowers were placed across Liverpool ONE, encouraging visitors to pick one up and take home or Share the Love and give to a loved one.
The brightly coloured blooms were up for grabs on the Sugar House Steps; Peter's Lane; and Paradise Street, kick-starting our Share the Love campaign, putting a spotlight on positive wellbeing and mental health.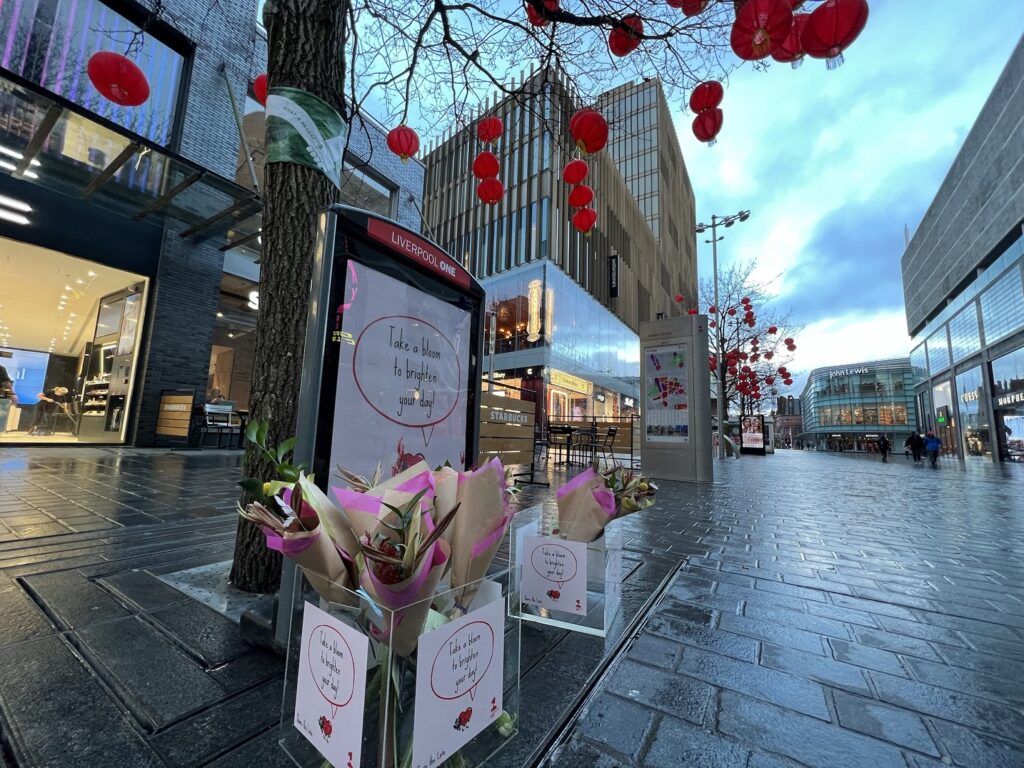 The Blue Monday initiative includes random acts of kindness from stores and restaurants for visitors, including free beauty samples and in-store freebies, as well as the popular Happy to Chat tables in venues across Liverpool ONE.
The Happy to Chat tables, which were first introduced last year to promote good mental health, are situated in venues including Barburrito, The Place to Eat at John Lewis & Partners, Bierkeller and Cass Art. With the aim of combatting loneliness, the tables provide a friendly and inviting space to relax, enjoy a conversation with friends, family or even someone new.
Visitors will also spot uplifting messages signposted across Liverpool ONE, encouraging you to share your love with others.