Last weekend, casual clothing and footwear brand, ARNE, hosted its first pop-up this year at Liverpool ONE. With visitors turning out in their masses, the pop-up proved an overwhelming success for both ARNE and Liverpool ONE. Bringing their online brand to a physical format, the North West-based retailer's pop-up highlights our sustained commitment to supporting local brands and creating innovative, retail experiences. The activation ran over the weekend, from 10-12 March, taking a space in our high-end fashion district of Peter's Lane.
Founded by brothers Reece and Ryan Broadhurst, ARNE has gone from strength-to-strength, gaining significant popularity across the UK with its online presence, as well as maintaining its core following in the Liverpool region. This was evidenced by the highly anticipated Liverpool ONE pop-up which welcomed queues of visitors.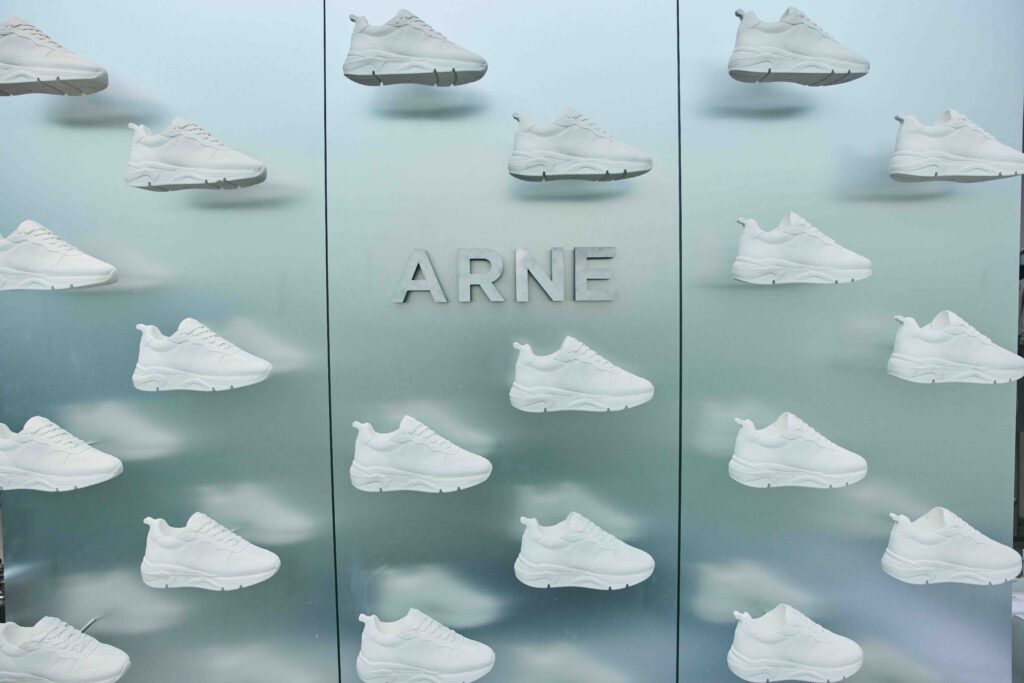 The activation stocked a range of ARNE's high-quality, minimalistic clothing and footwear, as well as exclusive products and limited-edition items. The space mirrored the brand's clean aesthetic with an understated fit-out, complete with simple steel walls, mirrors, and concrete floors. With a focus on celebrating the support shown to ARNE from the Liverpool community, the pop-up consisted of a VIP event enabling a selection of loyal customers to meet the founders and gain access to exclusive products.
"We have loved Liverpool since an early age, so it was extremely important to us to hold a pop-up space right in the heart of the city, making Liverpool ONE the obvious option. The Liverpool community has been a crucial part of our brand journey and we wouldn't be where we are today without their loyalty – the amount of ARNE we see when walking around the city still overwhelms us and we hope to see this continue as we grow!"

Reece and Ryan Broadhurst, Co-Founders of ARNE
ARNE's Liverpool ONE pop-up follows the recent launch of sportwear apparel brand, Under Armour, which opened its brand-new concept store on South John Street earlier this month.
We're so proud to have been the home of ARNE's latest pop-up, particularly with their strong local connections. The retailer perfectly complements Liverpool ONE and our visitors, and we're excited to see what comes next for them!