The iconic Liverpool sign is located at the entrance of Liverpool ONE on Thomas Steers Way facing the Hilton Hotel and the Waterfront.
The 14.5 metre sign is visible from The Strand as both local and international visitors head into the city centre, acting as a gateway to enjoy all of the city's great offerings.
The iconic sign was unveiled in 2022 designed by Liverpool-based Liz Harry and commissioned by Liverpool ONE and Culture Liverpool.
The sign regularly receives bold artistic make-overs from artists from across the region including graphic artist Neil Keating.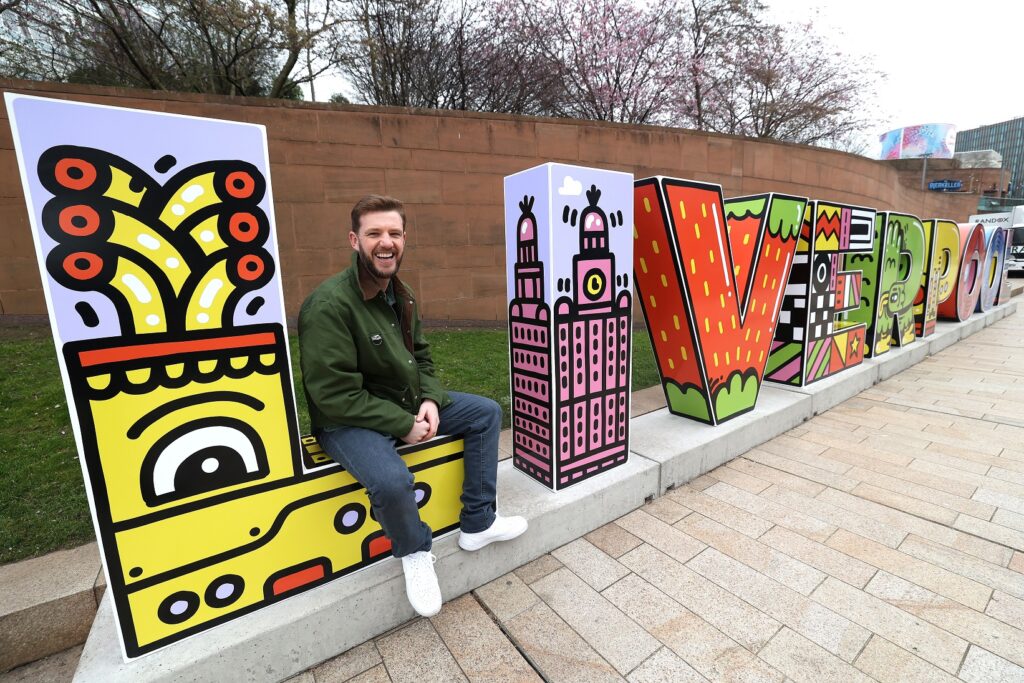 Celebrating Eurovision!
This year's Eurovision Song Contest in Liverpool will have the slogan "United by Music", with its artwork showing hearts beating together. The Liverpool Sign has been rebranded to join the Eurovision preparations.
The BBC said it "reflects the very origins of the contest", which was originally created as a broadcasting experiment to bring Europe together.
This year's event will be held in the UK because it is too dangerous to stage it in Ukraine, which won in 2022. Both country's flags have been used as inspiration for the colour scheme.