Family Life has launched at John Lewis Liverpool!
Head through the Kids archway on Floor 3 and follow the winding colourful path enjoying the play beacons along the way for edu-tainment including The Final Frontier and The Monster. Come and see the newly refurbished childrenswear, toys and nursery department.
An inspiring, easy and enjoyable shopping experience for the whole family. Visit the Parents Room when you're in store, these comfy spaces are perfect for changing and feeding the baby or just taking a minute.
Stylish products, curated & designed for the everyday but made for the future. Contemporary fashion for everyday that's made to last. One-stop shop for the leading toy brands your kids love including Barbie, Lego and Play-Doh. Create with Lego, try out a Toniebox or curl up in the Reading Nook.
Advice you can rely on for the moments that matter from our Nursery experts. Visit the Testing Station to try out baby carriers and our multi terrain path for test driving the pushchairs.
Visit Family Life on Floor 3 at John Lewis Liverpool ONE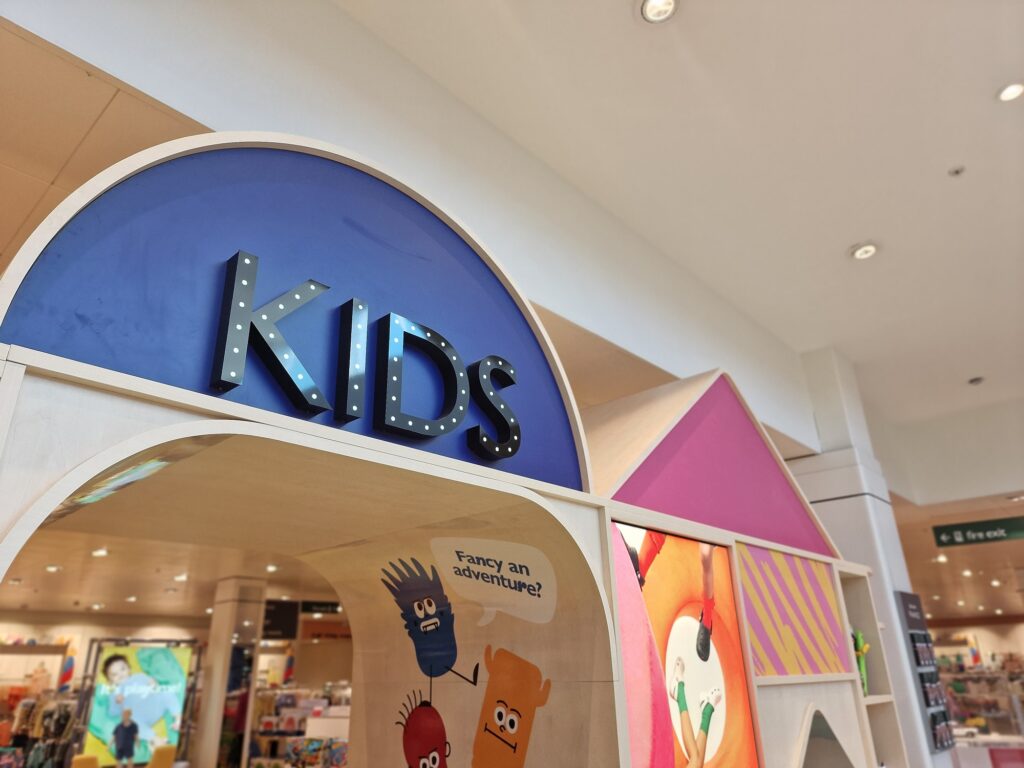 Photo Credit: John Lewis/Chan Alleyne