Poppy Bell Florals, the faces behind the flowers at Liverpool ONE in Bloom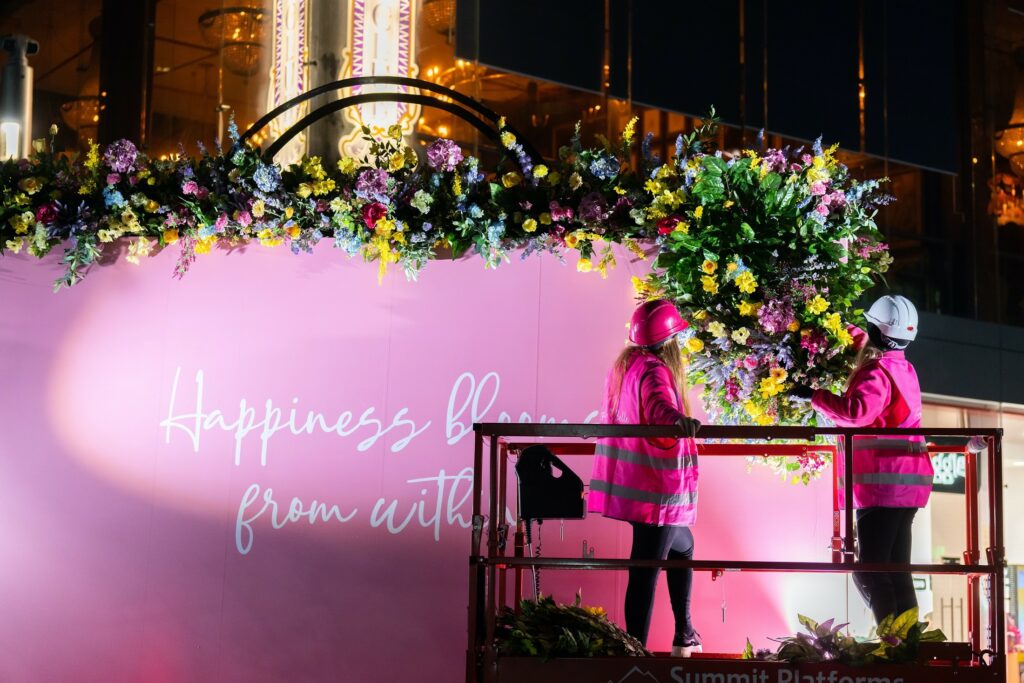 Liverpool ONE is well and truly in full bloom with an array of stunning floral installations located across the estate.
Thousands of flowers have been used to create the beautiful arrangements including a flower bench on Peter's Square, a giant shopping bag overflowing with flowers on Paradise Street, pillars wrapped in foliage and flowers on South John Street, hanging baskets in Peter's Lane and a giant floral heart in College Lane.
Liverpool ONE have been working closely with Poppy Belle Florals, a specialist in commercial installations and luxury floral arrangements who have brought Liverpool ONE in Bloom to life.
Poppy Belle have amassed a huge social media following after working with celebrity clients such as Jonathan Ross, Laura Whitmore and everyone's favourite Instagram mum, Stacey Solomon on her original and epic seasonal doorways which have featured in OK, Hello and more!
All projects have been designed at the Poppy Bell Florals Aintree workshop before being brought to life by their dedicated and creative installation team here at Liverpool ONE.
"It has been such an honour being trusted with such a big project in my home city – somewhere we hardly ever get to work. Scousers are the warmest most supportive people and I am still being sent lovely messages just saying how lovely Liverpool ONE is looking and well done. It has by far been my favourite project of all time and I hope it's something we can grow annually and eventually get the whole city on board not just Liverpool ONE."

Carmel Donohue, Poppy Bell Florals