Party at The Roof Garden Experience at Mamasan Liverpool as they launch a host of exciting events on their rooftop terrace.
Contemporary South East Asian inspired restaurant and bar, Mamasan, presents The Roof Garden. Located on the top floor of the restaurant, the indoor bar and outdoor terrace has been transformed into a party wonderland with a full weekend of mixology, music and DJs, curated by the renowned disco extravaganza, Liverpool Disco Festival.
The Roof Garden Experience will take place every week, from Thursday to Sunday. Expect premium experiential cocktails, a brand-new small plate and dim sum concept menu, and elevated entertainment from Liverpool Disco Festival residents and friends. The third-floor, indoor party space, also features a new spectacular blossom tree and foliage that adorns the walls and winds out onto the roof terrace.
Join them for the launch weekend from Thursday 2 to Sunday 5 June!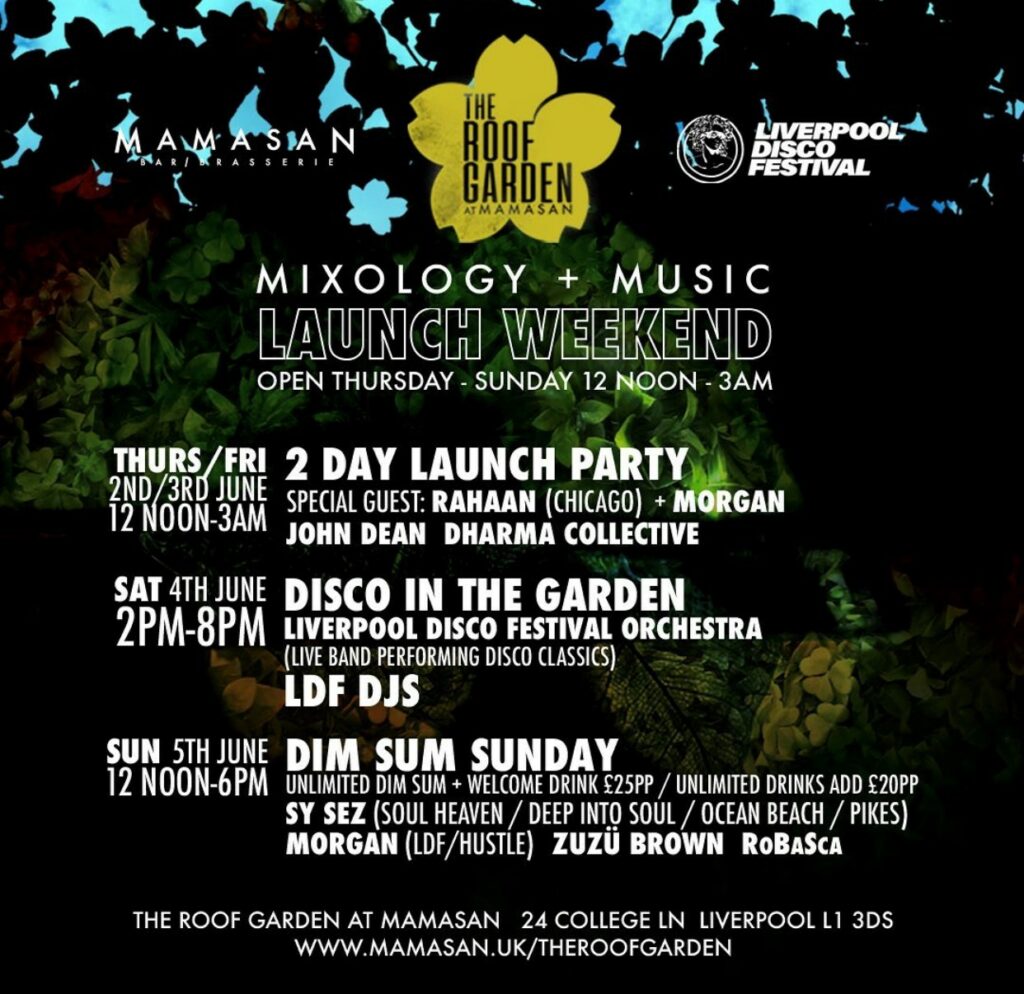 The events then continue through the summer every Thursday to Sunday!
Follow @roofgardenmamasan to keep up to date with their exciting line up of mixology and music events!